RoseRock Estates II
Please contact our leasing office for rental rates on our various apartment sizes.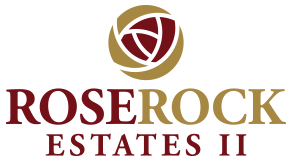 Time spent visiting Sallisaw's many historical and entertainment sites can keep you busy for many active days. The area's natural beauty which encompasses lakes, mountains, and a wildlife refuge are an exciting part of our lifestyle. Historical ties to the famous Trail of Tears migration are strong connections to the culture and history of the Cherokee nation. Literary bonds with one of America's greatest novels, Steinbeck's "The Grapes of Wrath" provide even more fascinating insights into the core of what makes Sallisaw the fantastic community lifestyle you will enjoy.

Once again, Rural Housing Developers, through its affiliate Murdoch Contracting, has completed a total rehabilitation of two of our properties in order to give our valued residents an entirely new and substantially upgraded lifestyle.
The management of our two properties in Sallisaw, Oklahoma; RoseRock I and II (formerly Sallisaw Heights and HLM Apartments) has always been devoted to the comfort of our residents.
However, several months ago, we determined that we wanted to completely gut these properties so that not only the surface amenities, but also wiring and plumbing, new walls and floors, all new appliances, all new kitchens, all new bathrooms and windows would be remade so that each and every apartment at both communities is now totally new for our returning and our new residents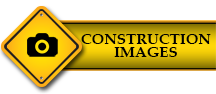 Demolition of existing interiors began in early fall of 2012 followed immediately by reconstruction which has been completed on schedule.
New roofs and other exterior upgrades have also been made so that both properties will have a peak appearance both inside and out. Both of the RoseRock communities are now Sallisaw's finest apartment homes.
Both RoseRock I and RoseRock II have a total of 24 units. Each property has 12 spacious one bedroom units and 12 even more roomy two bedroom units. With all of the completed improvements, the lifestyles of our residents will be one of both comfort and pride.
Among the all new apartment rehab features are:
All new vinyl flooring in kitchens, baths and living rooms and new carpeting in bedrooms
Totally new electrical and plumbing infrastructure
Energy efficient lighting fixtures
Totally new walls and floors
New energy efficient kitchen appliances
New cabinets and plumbing fixtures
New bathroom fixtures
New windows
New carpeting
New heating and air systems
Steel entry doors
Increased insulation
Hard wired smoke detectors
New blinds
Additional playground equipment
RoseRock I has new gas furnaces and water heaters - RoseRock II is all electric.
The total development cost for the RoseRock properties was approximately 4.6 Million. Approximately $1 million was provided by USDA Rural Development in the form of assumed existing loans. Great Southern Bank provided construction financing and a permanent loan for $210,000. $355,145 of Affordable Housing Tax Credits were awarded by the Oklahoma Housing Finance Agency, which will generate approximately 3.2 million of Owner's Equity. The Richman Group acted as the tax credit equity syndicator on this development. Murdoch Contracting was assigned a planned completion date of the end of February 2013 which has been met as expected.
Sallisaw is a wonderful small community located in the beautiful countryside of Eastern Oklahoma, only a 25 mile drive from Ft. Smith Arkansas and about 100 miles from all the opportunities and entertainment of the Tulsa area. RoseRock Estates II offers you 24 family units with a beautiful and peaceful lifestyle with easy access to shopping, restaurants, and your other personal needs.
RoseRock Estates II was formerly named Sallisaw Heights Apartments. We have now partnered with HLM under our new name of RoseRock Estates II. Not only the name is new. We are currently well under way in major re-construction for a comprehensive rehab of the property, both exteriors and interiors, which is resulting in a virtually new apartment for each of our future residents. Exterior improvements include new roofs and siding as well as paintwork and landscaping. Interiors have been stripped to the wall studs and concrete slabs. Improvements include new flooring and carpets, new insulation, complete new paintwork and trim throughout, as well as all new bathroom fixtures and total replacement of all appliances, counters and cabinets.
RoseRock II has 24 units.
All 12 of our 1 bedroom apartments are 585 square feet and rent for $385-$520 per month.
Our 12 - 2 bedroom units are all 735 square feet and rent for $459-$590 per month.
To fill out an application, please contact either Christie or Sue at our home office either by phone at 417-883-7887, or by email at rent@hamiltoncorporation.com.
Our projected completion date is March 1, 2013 when we expect to welcome residents with a wonderful new lifestyle experience in Sallisaw. Any questions regarding this development should contact Hamilton Properties 417-883-7887.
Assistance with rent and utilities may be available through Rural Development and utility assistance may be available through the Department of Human Services. Our friendly and service oriented management team is always devoted to your comfort and safety. Please contact us at 918-775-6581 or by fax at the same number for an appointment or to ask any questions.
Directions
From I-40 turn north on Kerr road to the four way stop light at Ruth Street. Turn right (east) on Ruth street and travel ¼ mile to Cedar. Turn left (north) on Cedar and travel 1 block to RoseRock Estates II.
Sallisaw
RoseRock Estates II
713 South Cedar
Sallisaw, Oklahoma 74955
Ph: (918) 775-6581
Fx: (918) 775-6581
E-mail
Manager: Mary Morris
About Property