Oakmont Estates I
Please contact our leasing office for rental rates on our various apartment sizes.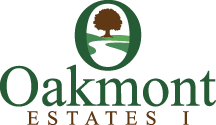 Tishomingo has many recreational and historical lifestyle attractions, including the historic Capitol of the Chickasaw Nation. In 1898, in central Tishomingo, the beautiful Victorian Gothic granite capitol building was completed. It served the Chickasaw Nation as the National Capitol until Oklahoma statehood in November 1907. In 1989, the Chickasaw Nation purchased its historical capitol back from the Johnston County government. Today it serves as a visitors' center and cultural center featuring the history and many artifacts from the Chickasaw Nation.
The National Fish Hatchery and Catfish Research Center in nearby Reagan, and the Blue River Public Hunting and Fishing area are only two of the many outstanding natural attractions that help to make a wonderful home in the region.
Oakmont Estates I offers a beautiful and peaceful lifestyle in our rehabilitated property in Tishomingo. Our total rehabilitation of Oakmont Estates I included new roofs and Hardi siding, new landscape work, all new flooring, complete re-wiring and re-plumbing. We also added new playground equipment and a basketball court plus a beautiful Gazebo for our residents to enjoy. Bathrooms have new cabinets and plumbing fixtures. Kitchens feature new cabinets, fixtures, and all new energy star appliances including refrigerators, stoves, and dish washers and garbage disposals. Some units have washer and dryer connections. All units have new light fixtures, as well as ceiling fans in some rooms. Windows and doors were replaced, as well as HVAC units being replaced with new energy efficient units in keeping with our 'Green Building' philosophy.
Tishomingo
Oakmont Estates I
200 Oakview Drive
Tishomingo, OK 73460
Ph: 580-371-0134

About Property