Mt. Pleasant Senior Apartments
Please contact our leasing office for rental rates on our various apartment sizes.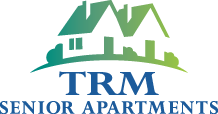 Mt. Pleaseant, Texas is a small quiet community with much to offer. Mt. Pleasant Senior Apartments has 28 senior nd all your other personal needs. Schools, medical care, entertainment and government offices are all nearby.
Mt. Pleasant is home to some of the best fishing in the region with excellent lakes at Bob Sandlin State Park and Lake Monticello, the Bass fishing capitol of Texas. Hiking trails, camping facilities, swimming areas and lighted fishing piers are all available.
Assistance with rent and utility aid are available through ArkLaTexas Council of Government and the Texas Department of Human Services. Job services aid is found through the Texas Workplace Commission. Meals on Wheels is also available for qualified applicants.
Our friendly and service oriented management team is always devoted to your comfort and safety.
Please contact us at (903) 577-9480 by phone, or fax us at the same number for an appointment or to ask any questions.
From I-30, take the Jefferson Exit and take Jefferson south to East Ferguson. Take a right on E. Ferguson and travel to West Arizona then travel to Baker and turn left to School. Make a left on School and then one block to Mt. Pleasant Seniors.
Mt Pleasant
Mt. Pleasant Senior Apartments
602 School St. (#29)
Mt Pleasant, TX 75455
Ph: (903) 577-9480
Fx: (903) 577-9480
E-mail

Manager: Gladys Akins
District Manager: Tina Anderson
Email: E-mail
Phone: 817-514-6767

About Property