Ennis Trails


Please contact our leasing office for rental rates on our various apartment sizes.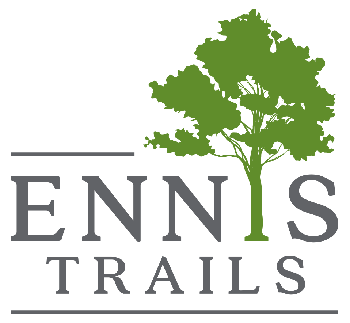 Ennis Trails! Ennis, Texas is located just about 35 miles south of Dallas. The following description found on the City of Ennis' website illustrates the heart of this amazing town:
"We are pure Texas. And we're not just saying that like every other Texas town. As the "Official Texas Bluebonnet City," we know what it truly means to epitomize everything Texas. It's true. You can find bluebonnets throughout our great state. But in Ennis, bluebonnets are more than visual beauty. They give us a certain spirit that's a part of our everyday life. It's why families from all over our state—in fact, from all over the world—make their Texas Bluebonnet memories here. It means family Sunday suppers to Friday night football. Bluebonnet spirit is friendliness, love of neighbors, hospitality and a get-it-done mindset. So, you see, while bluebonnet beauty surrounds you, here it's also a part of you."
Trinity Housing Developers is proud to be selected to add affordable housing to this deserving community! This project will be a family community with 72 units comprised of one, two and three-bedroom apartments. All apartments will also have balconies and/or patios to enjoy the beautiful weather right outside their homes! The community building at Ennis Trails will also include computers available to assist with school projects and research, an activity area, a fitness center, a common kitchen/dining area to promote community, while also providing flexibility for residents to use to host a large family gathering or birthday party! There will also be community laundry available at the community building, so no need to make trips to the laundry mat!
Ennis
Ennis Trails
600 S Sonoma Trail
Ennis, TX 75119
E-mail

Professionally Managed by: Alpha Barnes/Asset Living
Contact: Baylee
Contact Phone: 972-643-3200