Hamilton Builders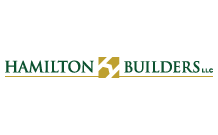 Hamilton Builders is our general contracting company formed in 2012 with the goals of constructing newly developed apartment communities, restoring/preserving/and converting historical buildings, in order to provide both senior and multi-family housing developments for our clientele.
Our partners are Ryan Hamilton (vice president of Hamilton Properties Corporation, Mike Hamra (President and CEO of Hamra Enterprises), Rita Baron (President of Baron Design and Associates) and Douglas Hamilton (Construction Compliance Supervisor of Hamilton Properties Corporation).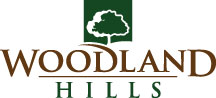 Since our partnership began, we have been actively at work on large apartment projects in Waynesville, Mo. and in Willard, Mo. Woodland Hills in Waynesville was completed in the Fall of 2014 with a total of 24 duplexes or 48 units. Fox Rivers in Willard will be completed in the summer of 2015 and will feature a combination of duplexes and a series of multiplex apartment buildings totaling 48 units.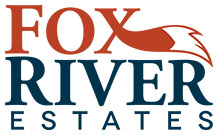 We are starting construction on two additional large communities, one in Bolivar, Mo in June and in Pueblo. Co. in June of 2015.
We are fully licensed and bonded in both Missouri and Colorado.
Our Bolivar project is named Aldrich Creek, an affordable family apartment community, located very near the Southwest Baptist University campus and major shopping and other facilities. We will have a total of 44 units in Aldrich Creek which will offer both two and three bedroom/two bath floor plans featuring energy efficient living throughout. All appliances will be Energy Star rated with kitchens featuring refrigerators, stoves, dishwashers, garbage disposals, and built-in microwaves.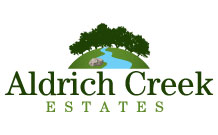 Each apartment home will also feature washer/dryer connections, and a mix of hardwood flooring and ceramic tile.
Aldrich Creek will offer a mixture of duplex units and traditional apartment homes housed in two story, eight unit buildings. Duplex homes will also have 9 foot vaulted ceilings in the living rooms.
We will have a large playground with excellent child friendly equipment, and a hiking trail and large gazebo will also be featured. Our wonderful community room will include Hi-Def televisions, plush seating, computer resources with wifi, a large community kitchen and seating for extended family gatherings, exercise equipment, and a coin laundry facility.
Aldrich Creek is expected to open in June of 2016.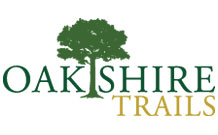 For our first project in a brand new state we offer Oakshire trails, an exciting adventure in a new senior apartment community in the gorgeous state of Colorado. May 1, of 2015 is our planned starting date to create this wonderful 62 unit community designed around the wants and needs of residents age 55 and older.
Located in Pueblo, this special community of one and two bedroom apartment homes will be located in a beautiful 4 story stucco and stone building. Two elevators will serve our residents.
All apartments will be energy efficient with energy star stoves, refrigerators, washers and dryers and equally efficient central heat and air. Bed rooms will be carpeted with kitchens and living rooms being hardwood, and baths being tile floored. One bedroom units are to be 700 square feet and two bedroom units are 881 square feet. All apartments will have either a patio or balcony for enjoying the great Colorado outdoors.
Oakshire Trails is a true senior community concept and will also feature a large community room which will include an entertainment kitchen for group gatherings, large common seating areas, library, internet cafe, exercise facility, game rooms, and a media room with theater.
Outdoor common areas will include grills and picnic areas, raised garden beds for resident use for vegetables, flowers and herbs, walking paths, putting green, badminton, a shaded gazebo and some road/mountain bikes for resident use.
An opening date of August of 2016 is anticipated.
Green Building and Hamilton Properties Corporation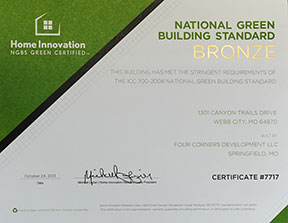 Green Building, the practice of creating structures and using processes that are environmentally responsible, is now a major part of our thinking and attitude at Hamilton Properties Corporation.
Three of our newer projects, the completed Adams Park Senior Apartments in Trenton, Mo., as well as newly completed phase two of Lebanon Seniors Apartments in Lebanon, Mo., and the currently under construction Canyon Trails Townhomes in Webb City, Mo., are prime examples of Green Building construction and the use of energy efficient materials and appliances. Using these methods, we show not only our concern and respect for the environment, but our determination to create energy efficient and therefore a less expensive lifestyle for our residents.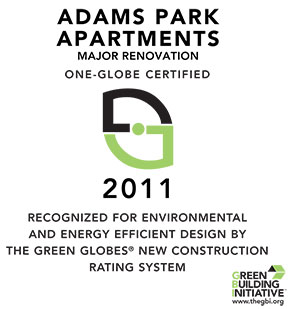 Working with the guidelines and the educational resources of the National Association of Home Builders (HAHB), we are striving to move forward and become a strong force in the Green movement to protect both the environment and to strengthen our commitment to our residents to protect the environment and to provide a better a more economic home operation.
The National Green Building Standard rating system defines green building for single-family homes, low-, mid-, and high-rise multifamily buildings, residential remodeling projects, and site development projects. Certification to the NAHB standard is provided by the NAHB Research Center.
To comply with the NAHB standard, a builder or remodeler must incorporate a minimum number of features in the following areas: lot and site development; energy, water, and resource efficiency; indoor environmental quality; and home owner education.
Our goal is to continue this practice whenever possible in all of our future construction and revitalization projects in order to provide a much more environmentally friendly and efficient home for our residents.
Samples of our Green Building projects.
BUILDING GREEN PROVIDES:
Lower cost to residents through things like ENERGYSTAR appliances, more efficient insulation and a tighter sealed building.
Smaller environmental impact due to reduced consumption of energy sources and better use of building materials.
Performance improvement because of a more efficient structure and better protection from cold drafts, heat and other factors.
GREEN LIVING COMES FROM:
Many things such as changing traditional light bulbs to the newer, compact fluorescent bulbs, installing high performance windows for higher thermal performance, utilizing ENERGYSTAR high efficiency appliances, building with highly effective insulation, and properly sealing the building so that no cracks or holes can effect efficiency.
We are proud to be using these technologies and building techniques both for the comfort and lifestyle of our residents and so that we can be a major part of protecting our environment.
We are also very proud that Hamilton Properties Corporation has succeeded in being recognized for our efforts by being designated a Certified Green Professional.