Council Trails
Oklahoma City, OK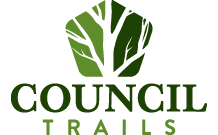 With a metropolitan population of over 1.3 million, Oklahoma City is the largest municipal population of any city in the Great Plains region of the central area of the United States. Located along the I-35 corridor, Oklahoma City offers opportunity to participate in a wide variety of activities. Museums, festivals, outdoor recreation, shopping, sports games, horse shows, and art galleries are popular activities for residents of Oklahoma City.
Four Corners Development is happy to have the opportunity to develop Council Trails, a total of 72 multi-family units will be constructed featuring a combination of one, two, and three-bedroom units. Building types are a mixture of 8-plex and 24-plex buildings. All 72 units will have energy efficient appliances, washer and dryer connections, and a seamless combination of resilient plank flooring, tile, and carpet.
Additionally, there will be a large common area on the main floor for all residents to use and enjoy. Highlights include a lounge area with plush seating and a large T.V., a furnished fitness room, kitchen and pantry, internet café/library, a coin-operated laundry room, and a storm shelter. A full time onsite manager, leasing agent, and maintenance staff will be employed.
Ready to start construction, Hamilton Builders LLC will be the general contractor for the construction of Council Trails.
Updates to follow!