<!– LAYER NR. 1 –>
<!– LAYER NR. 1 –>
<!– LAYER NR. 1 –>
<!– LAYER NR. 1 –>
<!– LAYER NR. 1 –>
<!– LAYER NR. 1 –>
<!– LAYER NR. 1 –>
<!– LAYER NR. 1 –>
<!– LAYER NR. 1 –>
<!– LAYER NR. 1 –>
<!– LAYER NR. 1 –>
<!– LAYER NR. 1 –>
<!– LAYER NR. 1 –>
<!– LAYER NR. 1 –>
<!– LAYER NR. 1 –>
<!– LAYER NR. 1 –>
<!– LAYER NR. 1 –>
<!– LAYER NR. 1 –>
<!– LAYER NR. 1 –>
<!– LAYER NR. 1 –>
<!– LAYER NR. 1 –>
<!– LAYER NR. 1 –>
<!– LAYER NR. 1 –>
<!– LAYER NR. 1 –>
<!– LAYER NR. 1 –>
<!– LAYER NR. 1 –>
<!– LAYER NR. 1 –>
<!– LAYER NR. 1 –>
<!– LAYER NR. 1 –>
<!– LAYER NR. 1 –>
<!– LAYER NR. 1 –>
<!– LAYER NR. 1 –>
<!– LAYER NR. 1 –>
Work is nearing completion for Fox River Estates in Willard, MO
Thursday, August 27, 2015 at 4:03 AM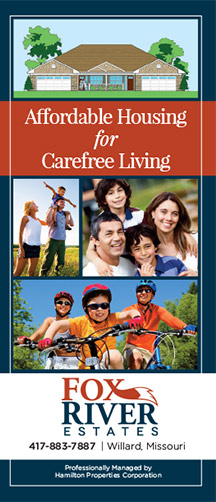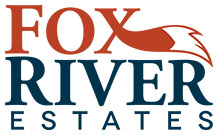 Work is nearing completion for Hamilton Properties latest affordable apartment community, Fox River Estates at Willard, Mo.
Pre-leasing is now being accepted at our office number 417-742-2607.
Fox River offers both two and three bedroom/ two bath floor plans featuring energy efficient living throughout. All appliances are Energy Star rated with kitchens featuring refrigerators, stoves, dishwashers, garbage disposals, and built-in microwaves.
Each apartment home features washer/dryer connections, and a mix of hardwood flooring and ceramic tile with full carpeting in all bedrooms.
Fox River Estates also offers a mixture of duplex units and traditional apartment homes housed in two story, eight unit buildings. All duplexes feature single car garages. Duplex homes also have vaulted ceilings in the living rooms. All units have security alarm systems to notify the police, fire, or ambulance should the need arise.
Fox River is a family friendly community and features a large playground with excellent child friendly equipment. There is also be a wonderful community room which includes Hi-Def televisions, plush seating, internet cafe with wifi, a large community kitchen and seating for extended family gatherings, exercise equipment, and a coin laundry facility.
All units are income qualified with two bedroom, 950 square foot homes renting for households earning 60% AMI are $475 and 80% are $550. Three bedroom (1,375 square foot) homes for households earning 60% AMI are $545 and 80% are $630.
Water, trash and sewer services are included.
Fox river Estates is slated to open in September of 2015.