<!– LAYER NR. 1 –>
<!– LAYER NR. 1 –>
<!– LAYER NR. 1 –>
Trinity Housing Development Breaks Ground in Nebraska!
Friday, December 17, 2021 at 12:29 PM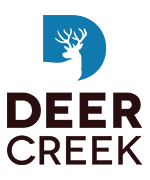 Trinity Housing Development, LLC is excited to announce the official closing and breaking of ground at our first development in Nebraska: Deer Creek. We are very excited to be expanding our footprint and offering incredible affordable housing for families in Bellevue. In the Spring of 2019 this area experienced severe flooding causing a loss of nearly 400 homes. Our development is crucial to the community, as so many families have been displaced. Construction began on December 1, 2021 and is moving right along. We anticipate opening our doors to the public in late October 2022.
Located on the Southeast corner of Chandler Road and 25th Street, Deer Creek will be a 48-unit development with a mix of 3- and 4-bedroom units. As always, our project will include energy efficient appliances, in-unit laundry provided, large closets, and modern kitchens. A community building serves as a gathering place and will include a lounge area and oversized kitchen along with a fitness center, lounge area and computer stations. We look forward to providing this new development in a new state and getting to know the community.