<!– LAYER NR. 1 –>
<!– LAYER NR. 1 –>
<!– LAYER NR. 1 –>
<!– LAYER NR. 1 –>
<!– LAYER NR. 1 –>
<!– LAYER NR. 1 –>
<!– LAYER NR. 1 –>
<!– LAYER NR. 1 –>
<!– LAYER NR. 1 –>
<!– LAYER NR. 1 –>
<!– LAYER NR. 1 –>
<!– LAYER NR. 1 –>
<!– LAYER NR. 1 –>
<!– LAYER NR. 1 –>
<!– LAYER NR. 1 –>
<!– LAYER NR. 1 –>
<!– LAYER NR. 1 –>
<!– LAYER NR. 1 –>
<!– LAYER NR. 1 –>
<!– LAYER NR. 1 –>
<!– LAYER NR. 1 –>
<!– LAYER NR. 1 –>
<!– LAYER NR. 1 –>
<!– LAYER NR. 1 –>
<!– LAYER NR. 1 –>
<!– LAYER NR. 1 –>
<!– LAYER NR. 1 –>
<!– LAYER NR. 1 –>
<!– LAYER NR. 1 –>
<!– LAYER NR. 1 –>
<!– LAYER NR. 1 –>
<!– LAYER NR. 1 –>
<!– LAYER NR. 1 –>
<!– LAYER NR. 1 –>
<!– LAYER NR. 1 –>
<!– LAYER NR. 1 –>
Trinity Brings 104 Affordable Housing Units to Oklahoma and Texas
Friday, October 8, 2021 at 3:11 PM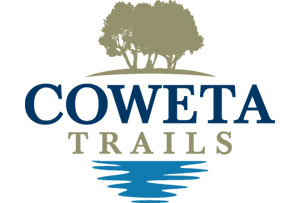 Trinity Housing Development is happy to announce the grand opening of Coweta Trails.
The grand opening was held on August 26, 2021 with Coweta's Chamber of Commerce hosting a ribbon cutting ceremony. Residents and our partners in the project were able to come together for a tour and make new connections with each other.
This new development is located just 13 miles Southeast of Broken Arrow in Coweta, Oklahoma. Coweta Trails is a 55+ senior housing development consisting of 56 units in a three-story building. The units are a mix of 1 & 2-bedroom/1-bathroom apartments with energy efficient appliances, large closets, washer and dryer connections, resilient plank flooring and central heat and air. Amenities available for tenants include a fitness room, computer area, community kitchen and coffee bar. There are common spaces on each floor perfect for social gatherings including a TV lounge, game room and crafting room. There is also a storm shelter and outdoor pergola with a seating area and grill.
Trinity Housing Development would like to extend a thank you to our partners who helped make this development possible and a special thank you to the City of Coweta for the warm welcome.
For additional information on Coweta Trails, please contact Tami at 918-887-8231.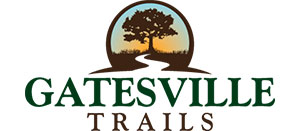 Trinity Housing Development with Hamilton Builders is proud to announce that construction has been completed for the Gatesville Trails development in Gatesville, Texas. Located at 101 Trails Private Drive, Gatesville Trails brings 48 affordable housing units in 24 duplex buildings to the community. These units are a mix of one and two-bedroom units ranging in size from 720-1000 square feet. Each unit has washer and dryer hookups and front porches and rear patios for enjoying those Texas sunsets.
Amenities for the residents include a community kitchen, fitness room, computer area, community laundry, and a bocce ball court.
Gatesville Trails is professionally managed by Hamilton Properties Corporation. For more information and leasing details, please call Tina at 254-248-1578.