RoseRock Estates I & II In Sallisaw, OK Are Now Complete and Open!
Sunday, January 12, 2014 at 6:56 AM

RoseRock Estates I & II, our splendid rehabilitation of two apartment community sites in Sallisaw, Oklahoma, are now complete and open for occupancy. What was once a fine, but traditional rental property, has now been completely gutted and transformed into one of eastern Oklahoma's premier communities featuring a tremendous new lifestyle for our residents.
RoseRock is now a state of the art, Green Building featured community with all units including Energy Star appliances and utilities, low consumption lighting, and high efficiency fixtures. Gorgeous new interior and exterior lifestyle design is also in place which features full carpeting in all bedrooms, hardwood flooring in kitchens and dining areas plus tile in the bathrooms, and private back porches with storage units. Exteriors have also been completely rehabilitated with new roofs, siding and professional landscaping for a brand new appearance throughout each location.
Each location has a large community room for social events plus a laundry facility at both locations for the use of all of our residents.
Both locations feature one and two bedroom apartment homes with a total of 24 units available at each property.
Large new playground complexes with basketball courts, and a large community pavilion including bar-b-que facilities add to the great living at both locations.
We are very proud to add RoseRock to our growing list of outstanding apartment communities and to our special group of properties which we have been able to build or rehabilitate within the Green Building system of energy saving technologies, appliances, and materials.
RoseRock Estates I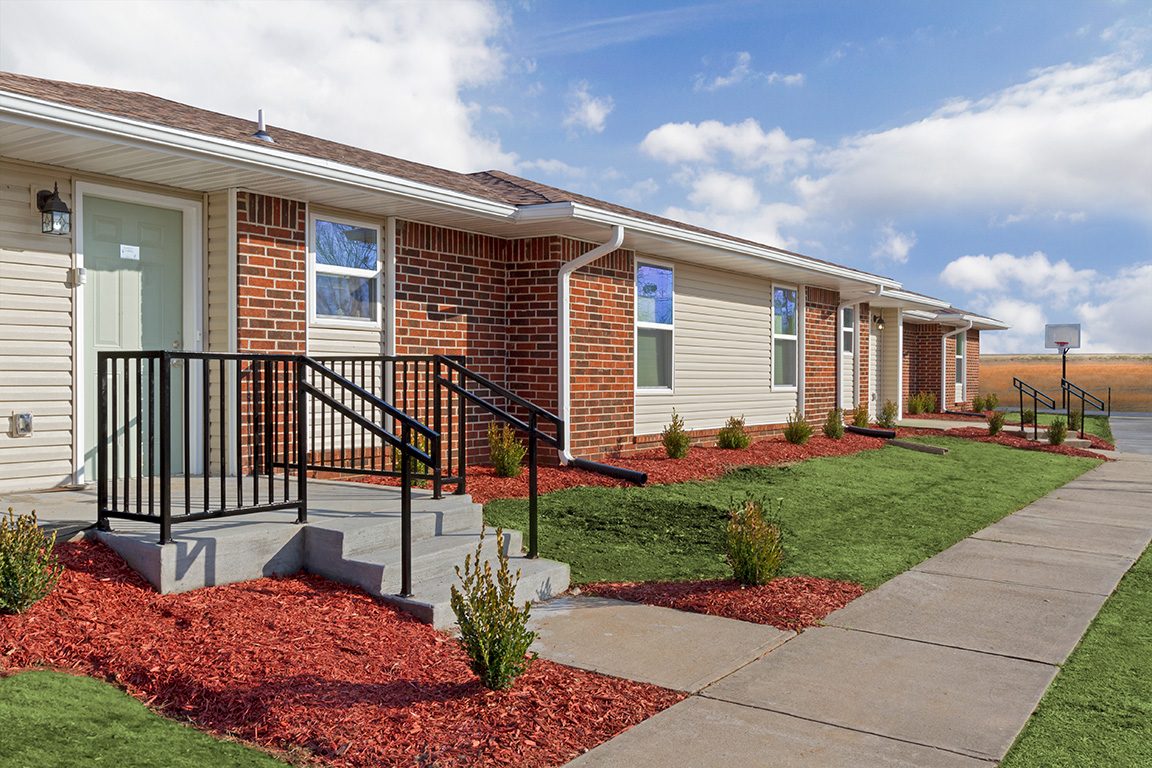 RoseRock Estates II