<!– LAYER NR. 1 –>
<!– LAYER NR. 1 –>
<!– LAYER NR. 1 –>
<!– LAYER NR. 1 –>
<!– LAYER NR. 1 –>
<!– LAYER NR. 1 –>
<!– LAYER NR. 1 –>
<!– LAYER NR. 1 –>
<!– LAYER NR. 1 –>
<!– LAYER NR. 1 –>
<!– LAYER NR. 1 –>
<!– LAYER NR. 1 –>
<!– LAYER NR. 1 –>
<!– LAYER NR. 1 –>
<!– LAYER NR. 1 –>
<!– LAYER NR. 1 –>
<!– LAYER NR. 1 –>
<!– LAYER NR. 1 –>
<!– LAYER NR. 1 –>
<!– LAYER NR. 1 –>
<!– LAYER NR. 1 –>
<!– LAYER NR. 1 –>
<!– LAYER NR. 1 –>
<!– LAYER NR. 1 –>
<!– LAYER NR. 1 –>
<!– LAYER NR. 1 –>
<!– LAYER NR. 1 –>
<!– LAYER NR. 1 –>
<!– LAYER NR. 1 –>
<!– LAYER NR. 1 –>
<!– LAYER NR. 1 –>
<!– LAYER NR. 1 –>
<!– LAYER NR. 1 –>
<!– LAYER NR. 1 –>
<!– LAYER NR. 1 –>
<!– LAYER NR. 1 –>
<!– LAYER NR. 1 –>
<!– LAYER NR. 1 –>
<!– LAYER NR. 1 –>
<!– LAYER NR. 1 –>
<!– LAYER NR. 1 –>
<!– LAYER NR. 1 –>
<!– LAYER NR. 1 –>
<!– LAYER NR. 1 –>
<!– LAYER NR. 1 –>
<!– LAYER NR. 1 –>
<!– LAYER NR. 1 –>
<!– LAYER NR. 1 –>
<!– LAYER NR. 1 –>
<!– LAYER NR. 1 –>
<!– LAYER NR. 1 –>
<!– LAYER NR. 1 –>
<!– LAYER NR. 1 –>
<!– LAYER NR. 1 –>
<!– LAYER NR. 1 –>
<!– LAYER NR. 1 –>
Peakview Trails Now Open in Greeley, Colorado
Friday, December 7, 2018 at 11:30 PM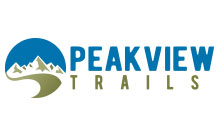 Peakview Trails. The community located at 1512 60th Avenue in Greeley, Colorado offers sweeping views of the Front Range Mountains with convenient access to walking, shopping, restaurants, medical care and public transportation. The four-story, mid-rise 96-unit, 62+ senior community provides a mix of high-end one-bedroom and two-bedroom units. Baron Design and Associates' thoughtful and sustainable design features a host of amenities designed to promote active community engagement including state-of-the-art fitness studio, outdoor patio gathering area with grills, raised bed planters, walking trails, putting green, fireside lounge, entertainment kitchen and dining area, library and cybercafé.
Peakview Trails represented a unique opportunity to provide replacement housing for seniors in Weld County negatively impacted by the devastating 2013 floods. The senior community was made possible in part through joint 4% LIHTC/State LIHTC/CDBG-DR and Private Activity Bond recovery funding from the Colorado Housing and Finance Authority and The Colorado Division of Housing. Also, key were equity partners Raymond James and Gardner Capital, consulting partners The Highland Group and Daniel G. Morgan and Associates, Greeley Chamber of Commerce and management partner Greeley Weld-County Housing Authority.
Thank you to all involved in the completion of the project.