<!– LAYER NR. 1 –>
<!– LAYER NR. 1 –>
<!– LAYER NR. 1 –>
<!– LAYER NR. 1 –>
<!– LAYER NR. 1 –>
<!– LAYER NR. 1 –>
<!– LAYER NR. 1 –>
<!– LAYER NR. 1 –>
Peakview Trails Breaking Ground In Greeley, Colorado
Thursday, June 29, 2017 at 7:53 AM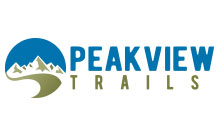 SPRINGFIELD, MO, JUNE 29, 2017 - We are excited to announce the breaking of ground and commencement of construction on our newest affordable living senior development, Peakview Trails.
Peakview Trails is located on 60th Avenue in Greeley, Colorado. Its prime location offers its future residents peace of mind and ease of access to grocery stores, restaurants, parks, and medical care. With the combination of a great location and numerous onsite amenities such as walking trails, putting green, internet café, fitness center, and a library, Peakview Trails will facilitate an environment of independence and an active lifestyle while at the same time promoting a sense of community.
Peakview Trails is a single four story building with a mix of 96 one and two bedroom units. Each apartment will feature in-unit laundry and energy efficient appliances.
Peakview Trails is made possible by the partnership of Four Corners Development LLC as developer, Baron Designs & Associates as architect, and Hamilton Builders LLC as the general contractor. The Housing Authority of the City of Greeley will be managing the property as the Administrative Limited Partner.
Additional News Coverage
Leasing Information
Please contact the Housing Authority of the City of Greeley, the management agent for the property. They will coordinate the wait list and appropriate paperwork with potential residents. Potential residents are welcome to stop by the housing authority to pick up paperwork and visit with them or call the receptionist for information and to get their name on the list.
Contact information is as follows:
Housing Authority of the City of Greeley
903 6th Street
Greeley, CO 80632
970-353-7437, ext. 1000 or dial 0