Oakshire Trails - Pueblo, CO - August 8th-21st: Laying the Groundwork, Smoothing
Monday, August 24, 2015 at 9:49 PM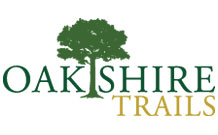 General Contracting by Hamilton Builders working in collaboration with CSI of Colorado Springs.
We've spent the middle part of August working on leveling out the soil on which Oakshire Trails will be built, focusing on the south and west sides of the property, as well as the parking lot.
Once the whole site is leveled, then the soil will be packed down so settling doesn't occur once the foundation is installed.
After the soils engineer ran tests to find out exactly how much compaction was needed, we started packing down the soil on Monday (the 21st), and we will continue to test the soil.
A silt fence has been built along the south and east sides of the property. The fence will prevent any kind of dirt, sand or gravel from running off into the surrounding land, so that the site is isolated and doesn't disturb the environment around it.
Here are our plans for next week:
Install the foundation, starting Monday. The rebar showed up on Thursday, meaning we can start installation as soon as the 24th.
Have the surveyor lay out plans for the water and fire mains. Once we put the mains in, we can start working on the rest of the utilities.
We'll bring you all the details weekly so you can know exactly what the schedule looks like. Stay tuned for next week's update!