<!– LAYER NR. 1 –>
<!– LAYER NR. 1 –>
<!– LAYER NR. 1 –>
<!– LAYER NR. 1 –>
<!– LAYER NR. 1 –>
<!– LAYER NR. 1 –>
<!– LAYER NR. 1 –>
<!– LAYER NR. 1 –>
<!– LAYER NR. 1 –>
<!– LAYER NR. 1 –>
<!– LAYER NR. 1 –>
<!– LAYER NR. 1 –>
<!– LAYER NR. 1 –>
<!– LAYER NR. 1 –>
<!– LAYER NR. 1 –>
<!– LAYER NR. 1 –>
<!– LAYER NR. 1 –>
New Senior Apartment Community In Warrensburg, Missouri
Thursday, November 20, 2014 at 6:31 AM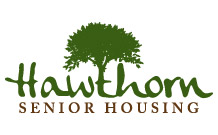 We are announcing a brand new Senior apartment community about to be built in Warrensburg, Mo. Hawthorne Senior Apartments will provide 36 new senior apartments with a wonderful community room for our residents. All apartments are to be two bedroom and one bath homes with a combination of carpet and tile flooring throughout. Storage is provided for each individual resident home.
Each apartment will feature refrigerators with ice makers, range/oven, disposal, dishwasher, built in microwave, washers and dryers, ceiling fans, and a walk in closet. Each will also have a front porch area and a rear patio for our resident's enjoyment.
Some units will be handicapped accessible as will be our community building.
Our community room will feature the site office, computer labs, a community kitchen and large meeting areas.
Construction will be under the guidelines of NAHB Green Certification for outstanding environmental friendliness and energy efficiency.
Construction begins on December 1, 2014 and is expected to be completed on November 1, 2015.