<!– LAYER NR. 1 –>
<!– LAYER NR. 1 –>
<!– LAYER NR. 1 –>
<!– LAYER NR. 1 –>
<!– LAYER NR. 1 –>
<!– LAYER NR. 1 –>
<!– LAYER NR. 1 –>
Montrose, CO- Construction is underway for Woodgate Trails!
Friday, July 20, 2018 at 9:21 AM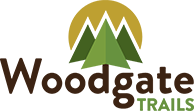 Sitework has begun on our newest Colorado development. A total of 50 units will be created for the senior population in Montrose, both one and two bedrooms will be available. The building will include a large community area with ample gathering space and plush seating, a furnished fitness room, game area, computer room and library, as well as a community garden. Designed with seniors in mind, each apartment has an in-unit washer and dryer, energy efficient E-Star appliances, and on-site management. For convenience and ease of living, Woodgate Trails will feature a covered entrance for loading and unloading and will offer both stairs and elevator access.
Both developer Four Corners and GC Hamilton Builders were honored to celebrate the commencement of construction with CHFA, Montrose city officials including the Mayor and City Manager, the Montrose Chamber of Commerce, Rocky Mountain Senior Housing, Montrose Housing, Renfrow Reality, and most importantly Montrose residents. Catered lunch was provided by local business Camp Robber.
Check back for future updates, more to follow!