<!– LAYER NR. 1 –>
<!– LAYER NR. 1 –>
<!– LAYER NR. 1 –>
<!– LAYER NR. 1 –>
<!– LAYER NR. 1 –>
<!– LAYER NR. 1 –>
<!– LAYER NR. 1 –>
<!– LAYER NR. 1 –>
<!– LAYER NR. 1 –>
<!– LAYER NR. 1 –>
<!– LAYER NR. 1 –>
<!– LAYER NR. 1 –>
<!– LAYER NR. 1 –>
<!– LAYER NR. 1 –>
<!– LAYER NR. 1 –>
<!– LAYER NR. 1 –>
<!– LAYER NR. 1 –>
<!– LAYER NR. 1 –>
<!– LAYER NR. 1 –>
<!– LAYER NR. 1 –>
<!– LAYER NR. 1 –>
<!– LAYER NR. 1 –>
<!– LAYER NR. 1 –>
<!– LAYER NR. 1 –>
<!– LAYER NR. 1 –>
<!– LAYER NR. 1 –>
<!– LAYER NR. 1 –>
<!– LAYER NR. 1 –>
<!– LAYER NR. 1 –>
<!– LAYER NR. 1 –>
<!– LAYER NR. 1 –>
<!– LAYER NR. 1 –>
<!– LAYER NR. 1 –>
<!– LAYER NR. 1 –>
<!– LAYER NR. 1 –>
Hawthorne Senior Housing Construction Underway
Friday, May 29, 2015 at 7:14 AM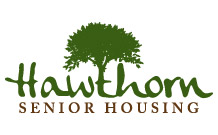 Ground preparation and foundation construction is underway for Hawthorne Senior Housing, Hamilton Property's latest apartment community designed around the needs of those 55 and older and a highly affordable apartment community. Hawthorne Senior Housing is located in the wonderful city of Warrensburg, Mo. Hawthorne Senior offers two bedroom/one bath floor plans featuring energy efficient living throughout. All appliances will be Energy Star rated with kitchens featuring refrigerators, stoves, dishwashers, garbage disposals, and microwaves.
Each apartment home also features washers and dryers, and a mix of carpeting and ceramic tile.
Hawthorne Senior Housing will offer a total of 36 traditional 865 square foot apartment homes housed in seven one story buildings, one of which will be a combined office and community center for the use of our residents.
All units are income qualified with rents ranging from $400-$570.
Hawthorne Senior Housing has been proudly designed and is being constructed to earn the Bronze Level Achievement under Green Energy Certification Standards of the NAHB due to our careful attention to energy efficient appliances, special construction techniques and materials, and via the choice of low energy usage fixtures such as lighting and plumbing choices. This certification assures our future residents that their energy usage, and therefore their utility expenses, will be kept as low as possible to improve their lifestyle and to serve the environment.
Hawthorne Senior Housing is expected to open on 11/1/2015.