<!– LAYER NR. 1 –>
<!– LAYER NR. 1 –>
<!– LAYER NR. 1 –>
<!– LAYER NR. 1 –>
<!– LAYER NR. 1 –>
<!– LAYER NR. 1 –>
<!– LAYER NR. 1 –>
<!– LAYER NR. 1 –>
<!– LAYER NR. 1 –>
<!– LAYER NR. 1 –>
<!– LAYER NR. 1 –>
<!– LAYER NR. 1 –>
<!– LAYER NR. 1 –>
<!– LAYER NR. 1 –>
<!– LAYER NR. 1 –>
<!– LAYER NR. 1 –>
<!– LAYER NR. 1 –>
<!– LAYER NR. 1 –>
<!– LAYER NR. 1 –>
<!– LAYER NR. 1 –>
<!– LAYER NR. 1 –>
Harvest Hills Villas: Richmond, Missouri - 100% Leased
Thursday, October 19, 2017 at 8:42 AM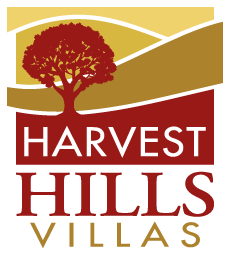 Our team is more than thrilled to announce the completion of our newest affordable senior housing development, Harvest Hills Villas. Being able to fill an affordable housing void, we are pleased to have the opportunity to provide a home for 48 senior families in Richmond, Missouri.
With a variety of amenities, Harvest Hills Villas encourages independence, community, and a healthy lifestyle-all conveniently located within the boundaries of your home! The community building, with over 2,000 square feet of space for residents to enjoy and share with neighbors, offers a furnished fitness room, internet café, lounging area, oversized kitchen, laundry room, and outdoor gazebo.
Each two bedroom/one bath unit boasts 1,450 square feet, energy efficient appliances including a built-in microwave, garbage disposal, washer and dryer connections, a mixture of tile and carpet, patio space, and attached garage. With a location offering convenience to staples such as grocery stores, health care, churches, and easy highway access, Harvest Hills Villas is a true independent senior community.
Lease up is underway and there are a limited number of units available! If you would like to make Harvest Hills Villas your new home please contact the property manager:
Virginia Franco
1-816-470-8470
1409 Hamra Dr.
Richmond, MO 64085