<!– LAYER NR. 1 –>
<!– LAYER NR. 1 –>
<!– LAYER NR. 1 –>
<!– LAYER NR. 1 –>
<!– LAYER NR. 1 –>
<!– LAYER NR. 1 –>
Freedom Heights - Valdosta, Georgia
Thursday, March 2, 2017 at 2:12 PM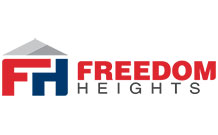 Four Corners Development, LLC is excited to announce a new development that has been awarded in Valdosta, Georgia! We have partnered with IDP Housing on this family housing project, Freedom Heights.
Freedom Heights will be new construction consisting of 88 apartments. There will be 12 one bedroom units, 52 two bedroom and 24 three bedroom. This property will be managed by Triumph Management Group, LLC.
Unit amenities will include in-unit washer/dryer, fitness center, playground and a community garden.
Valdosta was named one of six America's Friendliest Cities by Rand McNally and USA Today's Best of the Road contest in 2011, Valdosta is vibrant and scenic city, where southern charm meets twenty-first century innovation. With Moody Airforce Base located right down the road from the site, we anticipate providing qualified military families housing at Freedom Heights.