<!– LAYER NR. 1 –>
<!– LAYER NR. 1 –>
<!– LAYER NR. 1 –>
<!– LAYER NR. 1 –>
Four Corners Development, LLC- Awarded Woodgate Trails in Montrose, Colorado
Monday, September 25, 2017 at 9:55 AM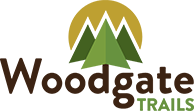 Woodgate Trails, a project developed by Four Corners Development, LLC for the senior population in Montrose, CO. Four Corners Development prides itself on seeking out communities that have a great need for affordable housing, yet offer a host of amenities that encourage active lifestyles, along with forward-thinking city leadership. This combination fosters a strong sense of community pride – one that long-time residents are unwilling to give up, and likewise, one that draws new residents to the community. Why is that our mission with all projects? We believe these are the vital components of building stronger communities – helping provide affordable housing within a changing environment that encourages opportunities for residents to remain (or become) vital members of the community. By doing so, our properties serve as a critical safety-net for real people to transition through difficult phases of life; whereby they can maintain a sense of dignity, remain in the workforce, enjoy a safe and clean environment and find encouragement to live life to the fullest. For the senior population, this speaks to a silver-lining lifestyle.
Woodgate Trails, will be a newly-constructed apartment-style, affordable tax credit development that includes units at four AMI levels: 30%, 40%, 50% and 60% AMI. It will provide a total of 50 units; a mix of both one- and two-bedroom options designed for moderately active, independent, seniors. The upper floors will be serviced by a centrally located elevator, along with stairs on each end of the building. The covered entrance will provide an area for loading and unloading. There will also be roll-carts available to assist residents with getting groceries or other items to their residence more easily.
Woodgate Trails is designed to promote a sense of community and belonging. This philosophy is apparent throughout the property. The common area on the first floor offers an inviting atmosphere with large windows and quaint seating for enjoying a conversation with a good friend or playing a friendly game of cards. For those wishing for a more competitive gaming event, there are several tables which can be used to host a weekly bridge tournament, or similar event. For those looking to keep up with world events or escape into solving a mystery, they can take advantage of the on-site computer stations available. The fitness center offers the residents the opportunity to stay fit and active from the comfort of the indoors. Additionally, residents can use the kitchen facility for hosting small events. A patio connects to the outdoor amenities, once again to promote a transitional and engaging opportunity to the outdoor amenities. The design of the outdoor space is also unique in serving the needs of the residents. For those whom already have green thumbs, they will have the opportunity to work the dirt and foster the growth of a vegetable, herb and/or flower garden in the raised bed planters; perhaps even mentoring less experienced gardeners-to-be along the way. The flat, meandering walking path will be useful for not only general enjoyment of the outdoors, but also as an opportunity for continued light exercise or help with rehabilitation after a minor surgery or health issue. The amenities and location of Woodgate Trails are designed for supporting residents in outdoor activities.
Woodgate Trails is made possible by the partnership of Four Corners Development, LLC as developer and sponsor for the project, Hamilton Builders, LLC as general contractor and Baron Design & Associates as architect along with the local Housing Authority and potentially a partnership with Volunteers of America.
Amenities
Common area – fosters strong friendships
Fitness Room
In-unit washer and dryer
Smoke-Free Building
Computer Room & Library
Game area
Walking path with benches
Community Garden
Outdoor grill/picnic area
E-star Appliances
On site manager
Energy Efficiencies
Preservation of Open Green Space
Advanced Water Conserving Appliances and Fixtures
Recycling Storage
Environmentally preferable flooring and materials
Energy efficient roofing