Four Corners Development, LLC Announces 
Adam Horton Has Joined the Team as CFO
Tuesday, April 5, 2016 at 4:20 PM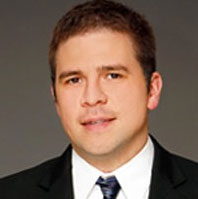 Springfield, MO April 4, 2016: Four Corners Development is thrilled to announce that Adam Horton has joined our team! Adam will be a huge asset for us as we grow and expand into additional markets.
Adam brings 10 plus years of experience in the affordable housing industry. In his role Adam will spearhead the growth of Four Corners and Hamilton Builders over the coming years as we expand into new states. He will oversee the operations of the companies as well as their financial well-being.
As part of his role Adam is responsible for managing/building all investor and lender relationships. He manages new development for Four Corners including financial modeling and community and state agency relations.
Prior to joining Four Corners, Adam worked at Gardner Capital where he served as the Chief Financial Officer. Adam helped lead Gardner's growth in new markets and new business segments. Adam was one of the leaders in the company's move to the renewable tax credit industry and helped close $100 million plus of equity investments into renewable tax credits. Prior to Gardner Adam worked as a financial analyst at Associated Electric Cooperative Inc., in the Accounting and Finance division and was in charge of their long-range financial forecast, financial modeling and tax work. Adam also worked in the tax department of BKD, a national accounting firm where he specialized in tax credit work, including LIHTC and HTCs.
Adam received his bachelor's degree from Southwest Missouri State University, graduating cum laude with honors in 2000. He is a Certified Public Accountant and a member of the American Institute of Certified Public Accountants and Missouri Society of CPAs.
About: Four Corners Development, LLC brings together a partnership of four individuals who have been very active in the real estate market. The partnership encompasses many facets of Housing and Commercial Development. The partnership includes Ryan and Douglas Hamilton, who have established themselves in the field of affordable housing development, construction and management; Rita Baron, who as principal of the architectural firm Baron-Design and Associates has excelled in the design and construction of affordable and senior housing real estate; and Mike Hamra, who has worked in conventional commercial and residential construction. Four Corners, L.L.C. has been involved in developing over 2,500 units (1,089 of these are senior housing units). Our success is due to the combination of ideal site selection, engaging design, quality materials and professional management.
Four Corners Development presents a capable, well-rounded team that is focused on serving the housing needs of seniors and low to moderate income working families in communities with a strong need. Our philosophy focuses on building efficient and sustainable quality housing with useful amenities, which in turn, provide a foundation for strong communities. Four Corners Development, L.L.C. encourages the participation of minority- and women-owned businesses.