<!– LAYER NR. 1 –>
<!– LAYER NR. 1 –>
<!– LAYER NR. 1 –>
<!– LAYER NR. 1 –>
<!– LAYER NR. 1 –>
<!– LAYER NR. 1 –>
Announcing 3 New Developments In Texas
Thursday, January 18, 2018 at 7:35 AM
Four Corners Development, LLC is excited to announce the award of 3 new developments in the great state of Texas. We're looking forward to partnering with the cities of Lindale, San Angelo, and West. As always, a new venture in a new state comes with challenges but we look forward to bringing our seasoned experience together with Texas Department of Housing and Community Affairs to provide a product for many to enjoy for countless years to come. Our General Contractor for all 3 developments will be Hamilton Builders, LLC. They are looking forward to applying their experience, skill set, and knowledge to the projects.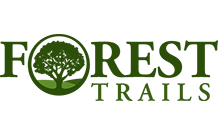 The first of three, Forest Trails, located in Lindale will be an affordable senior development with 60 one and two-bedroom duplex units with attached garages. Each unit will have energy efficient appliances and lighting, washer and dryer connections, ceiling fans, and central heat and air. The development will feature a community building with a furnished fitness center, computer room/library, laundry room, and common kitchen and lounging space with plush seating aimed at fostering neighbor to neighbor relationships and provide a space for events such as twice monthly community recreation events. We are more than excited to work with the community of Lindale to provide needed housing for seniors in the area.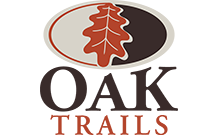 Our second new development, Oak Trails, will be a great addition to the senior community in San Angelo. The property is composed of a mix of four and six-plex buildings with a total of 48 one and two-bedroom units. Each will have covered entries and patios, kitchen appliances, and nine-foot ceilings in the living and bedroom(s). Similar to our Lindale development, Oak Trails will also have a community building boasting a furnished fitness center, computer room/library, laundry room, and common kitchen and lounging space with plush seating. With annual health fairs and weekly exercise classes; Oak Trails looks to provide seniors with an affordable living option they will be happy to call home with amenities to facilitate a healthy lifestyle.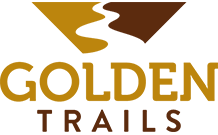 Last, but not least, we would like to introduce you to Golden Trails, our third Texas development to be located in the city of West. This 45-unit senior community will consist of a three-story building with one and two-bedroom units including a community area for residents to enjoy together. These 45 affordable units will each be equipped with covered patios or balconies, kitchen appliances, a breakfast bar, and nine-foot ceilings in the living bedroom(s). The first floor of the building will have a dedicated community space highlighting a furnished laundry room, computer room/library, seating area, and fitness center. Golden Trails will promote an active lifestyle with a community garden and green space to enjoy.