<!– LAYER NR. 1 –>
<!– LAYER NR. 1 –>
<!– LAYER NR. 1 –>
<!– LAYER NR. 1 –>
<!– LAYER NR. 1 –>
<!– LAYER NR. 1 –>
<!– LAYER NR. 1 –>
<!– LAYER NR. 1 –>
<!– LAYER NR. 1 –>
<!– LAYER NR. 1 –>
<!– LAYER NR. 1 –>
<!– LAYER NR. 1 –>
<!– LAYER NR. 1 –>
<!– LAYER NR. 1 –>
<!– LAYER NR. 1 –>
<!– LAYER NR. 1 –>
<!– LAYER NR. 1 –>
<!– LAYER NR. 1 –>
<!– LAYER NR. 1 –>
<!– LAYER NR. 1 –>
Affordable Senior Living Development Underway In Richmond, Missouri
Sunday, February 7, 2016 at 12:55 PM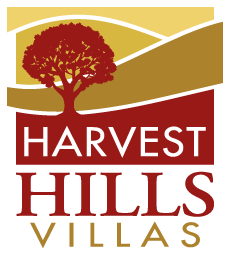 Four Corners Development is proud to announce the proposed construction of a new affordable senior community, Harvest Hills Villas, in Richmond, Missouri.
The community will be located near the intersection of Highway 13 and North Thornton, making for quick access to the highway for our residents as well as high visibility for those looking to lease. In the vicinity is a recently built single family neighborhood, and a brand new assisted living center is located right across the street.
Harvest Hills will feature 48 two bedroom/one bath apartments for seniors 55 and older, with an attached single car garage.
As there have been no affordable developments built in Richmond in the past ten years, the community will greatly benefit from our proposed project. Plenty of green space with a gazebo and grills, access to walking trails, an exercise room and full ADA accessibility will promote the active lifestyles of every resident.
Hamilton Properties Corporation will be the management agent as well as service coordinator for this property, with Hamilton Builders, LLC acting as general contractor. We are excited about this new opportunity to build an affordable senior center that will enrich the lives of the residents of Richmond.
Construction is anticipated to start in June of 2016.