<!– LAYER NR. 1 –>
<!– LAYER NR. 1 –>
<!– LAYER NR. 1 –>
<!– LAYER NR. 1 –>
<!– LAYER NR. 1 –>
<!– LAYER NR. 1 –>
<!– LAYER NR. 1 –>
<!– LAYER NR. 1 –>
<!– LAYER NR. 1 –>
<!– LAYER NR. 1 –>
<!– LAYER NR. 1 –>
<!– LAYER NR. 1 –>
<!– LAYER NR. 1 –>
<!– LAYER NR. 1 –>
<!– LAYER NR. 1 –>
<!– LAYER NR. 1 –>
<!– LAYER NR. 1 –>
<!– LAYER NR. 1 –>
Affordable Family Apartment Community Underway in Bolivar Missouri
Monday, August 24, 2015 at 1:38 PM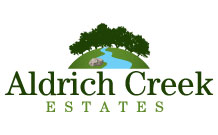 Site preparation has begun for Hamilton Properties' latest affordable family apartment community, Aldrich Creek is located very near the Southwest Baptist University campus as well as major shopping and other facilities about ¼ mile east of the intersection of Highway 83 and East Aldrich road in Bolivar, Mo. Aldrich Creek will offer both two and three bedroom/ two bath floor plans featuring energy efficient living throughout. All appliances will be Energy Star rated with kitchens featuring refrigerators, stoves, dishwashers, garbage disposals, and built-in microwaves.
Each apartment home also features washer/dryer connections, and a mix of hardwood flooring and ceramic tile.
Aldrich Creek will offer a mixture of duplex units and traditional apartment homes housed in two story, eight unit buildings. Duplex homes will also have 9 foot vaulted ceilings in the living rooms.
Aldrich Creek is a family friendly community and will feature a large playground with excellent child friendly equipment. Also featured will be a hiking trail and large gazebo. Our wonderful community room will include Hi-Def televisions, plush seating, computer resources with wifi, a large community kitchen and seating for extended family gatherings, exercise equipment, and a coin laundry facility.
Aldrich Creek has been proudly designed and is being constructed to earn the Bronze Level Achievement under Green Energy Certification Standards of the NAHB due to our careful attention to energy efficient appliances, special construction techniques and materials, and via the choice of low energy usage fixtures such as lighting and plumbing choices. This certification assures our future residents that their energy usage, and therefore their utility expenses, will be kept as low as possible to improve their lifestyle and to serve the environment.
Aldrich Creek is expected to open on 5/1/2016.