Mesquite Terrace Construction Advances/Plus Third Housing Award in Arizona
Tuesday, June 21, 2022 at 3:00 PM
Trinity Housing Group with JV Partner Catholic Charities Community Services, Inc was honored to receive their third affordable housing award from the Arizona Department of Housing. This award was announced on June 1, 2022. In addition, our construction at Mesquite Terrace is moving right along under the leadership of Tofel Dent Construction. This development consists of 297 units located in central Phoenix. Three out of four buildings within this development have made headway. Building A made serious headway while Building B rough ins on levels 1, 2, and 3 are currently in progress and levels 3, 4, and 5 framing is underway. Building C framing, insulation and dense glass is currently in progress. Building D has not begun construction yet. Trinity Housing Development and Tofel Dent Construction are working towards a Spring 2023 completion date. (See our timelapse video and photos of this development below)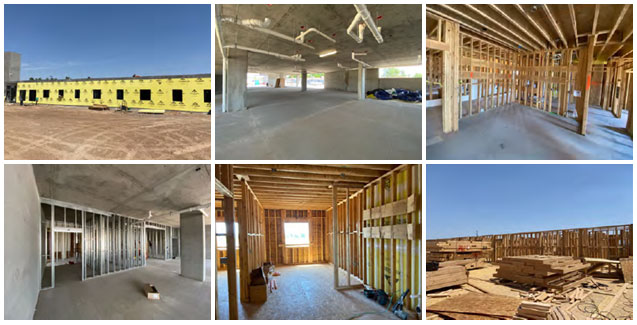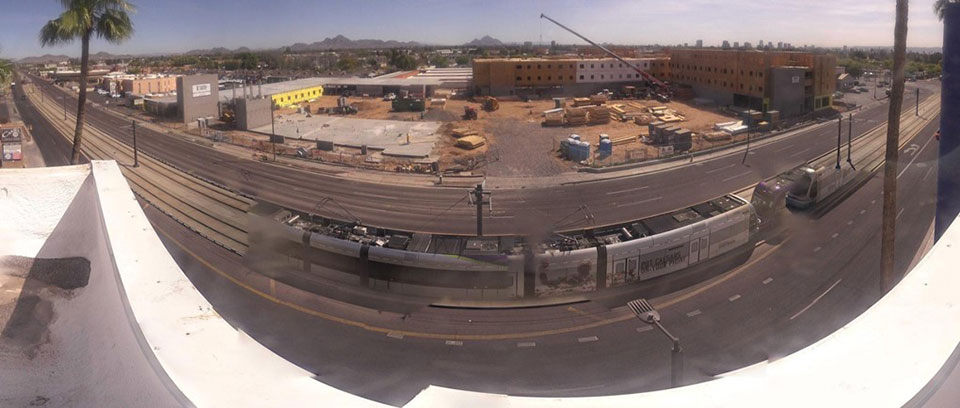 Again, we are very excited to announce that Trinity Housing, in partnership with Housing for Hope, Inc/Catholic Charities Community Services, Inc, has received its third award together in Arizona. Acacia Heights III will be located at the Southeast intersection of 7th Avenue and Pierson Street in the Uptown area of Phoenix. This 68-unit development is situated in close proximity to the Valley Metro Light-rail, two Metro bus routes and the Phoenix North Central Avenue Employment District, thereby offering an extremely desirable location for families. With this third development, this brings our total housing units to 431, serving the greater Phoenix Metro Area. (See the Acacia III rendering below)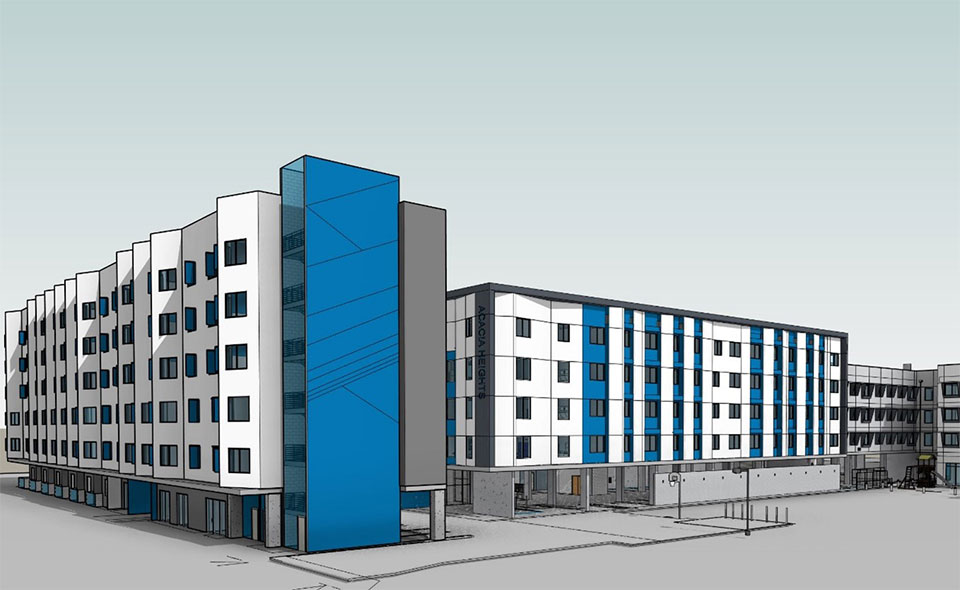 Acacia Heights III will be situated in a single building consisting of five-stories built over a podium and provide a mixture of 35 one-bedroom, 18 two-bedroom and 15 three-bedroom units. These units are targeted to households with incomes at 40%, 50% and 60% of the Area Median Income. Eleven apartments are set-aside as City of Phoenix HOME units. The project has also committed to accepting a contract for Section 811 vouchers to serve residents with disabilities.
Unit sizes range from 596 square feet for a one-bedroom unit up to 1,231 for a three-bedroom. The development will also consist of 78,377 square feet of residential, community amenity and program space over podium parking. The interior and exterior designs are intentional with a focus towards families and include spacious residential units and resident amenities. Amenities include a community room with a kitchen- perfect for gathering with friends and family, outdoor courtyard, play area, sport court, and community garden, fitness room, teen room, secure bike storage, and centralized laundry. Residents will access the secure building through a control entry and security cameras for added resident security.
We are looking forward to expanding out footprint in Arizona and to continue our work with Catholic Charities Community Services, Inc.